Hosting at IT IS

We host your solution

IT IS AG is IT service provider for 18 years now and has the respective know how about your hosted environment. We help you with the parameters of the expected system load, the users and their temporal behavior, the scalability and the spatial deployment for the right system and if you get better performance by using hardware or virtual systems.
Besides these general thoughts for choosing your hosting environment not every company has the spatial, technical and subject-specific abilities to run their systems on their own. In most cases it's better to retain a hosting provider with longtime hosting experience and profound software skills.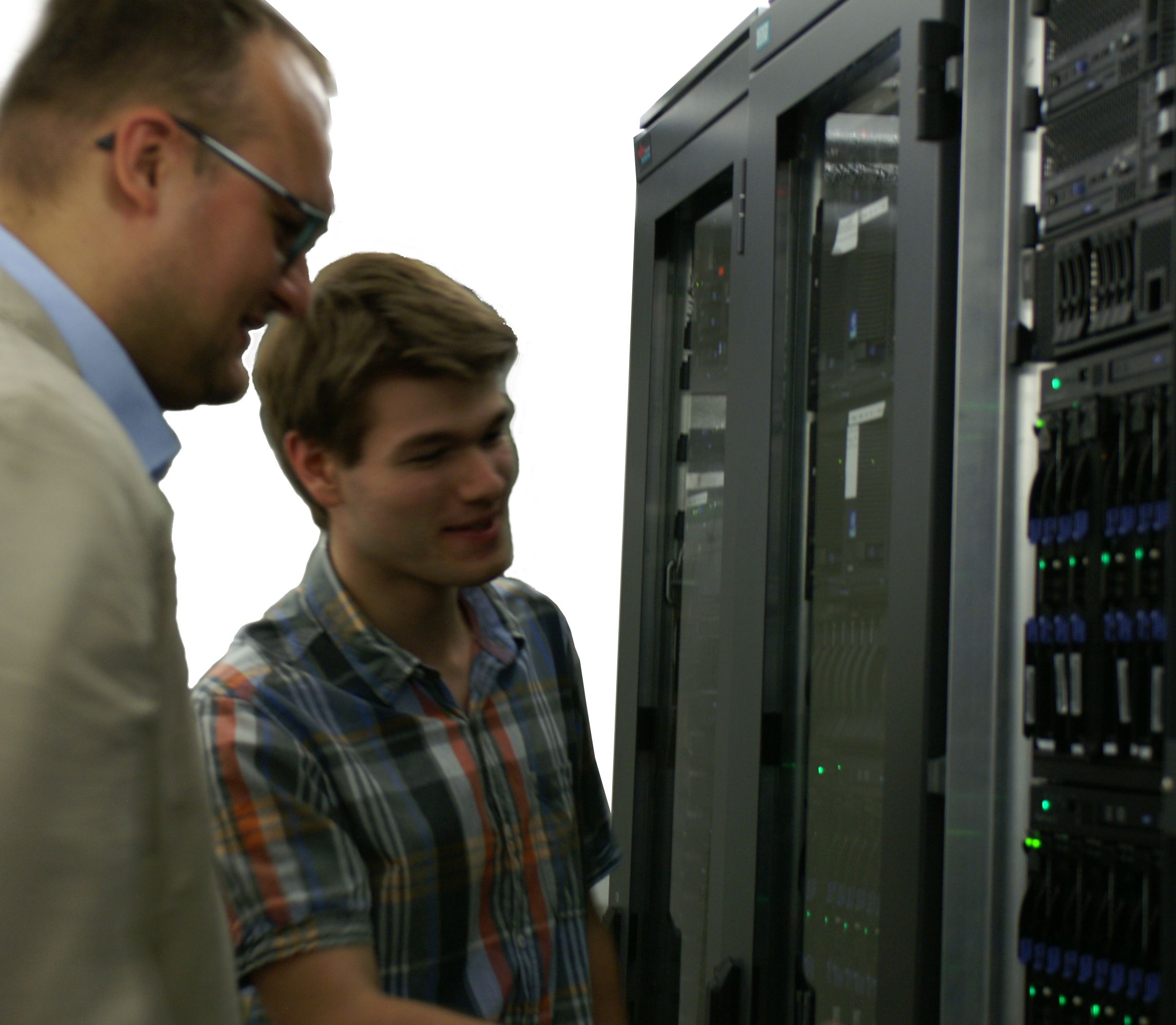 Specializing in the application

The subject-specific cpmpetence of IT IS in the area of hosting is an enormous advantage for your company when it comes to the hosting of Odoo, Alfresco and Zimbra, together with the profound skills in software development.

Hosting at IT IS saves you a lot of jobs and obligations like providing pursuant capacities, the maintenance of the systems by qualified administrators, creating, providing and implementing backups and ensuring a hifh availability. IT IS also ensures replacement systems in case of failure so that the transition to another blade is done within just a few seconds.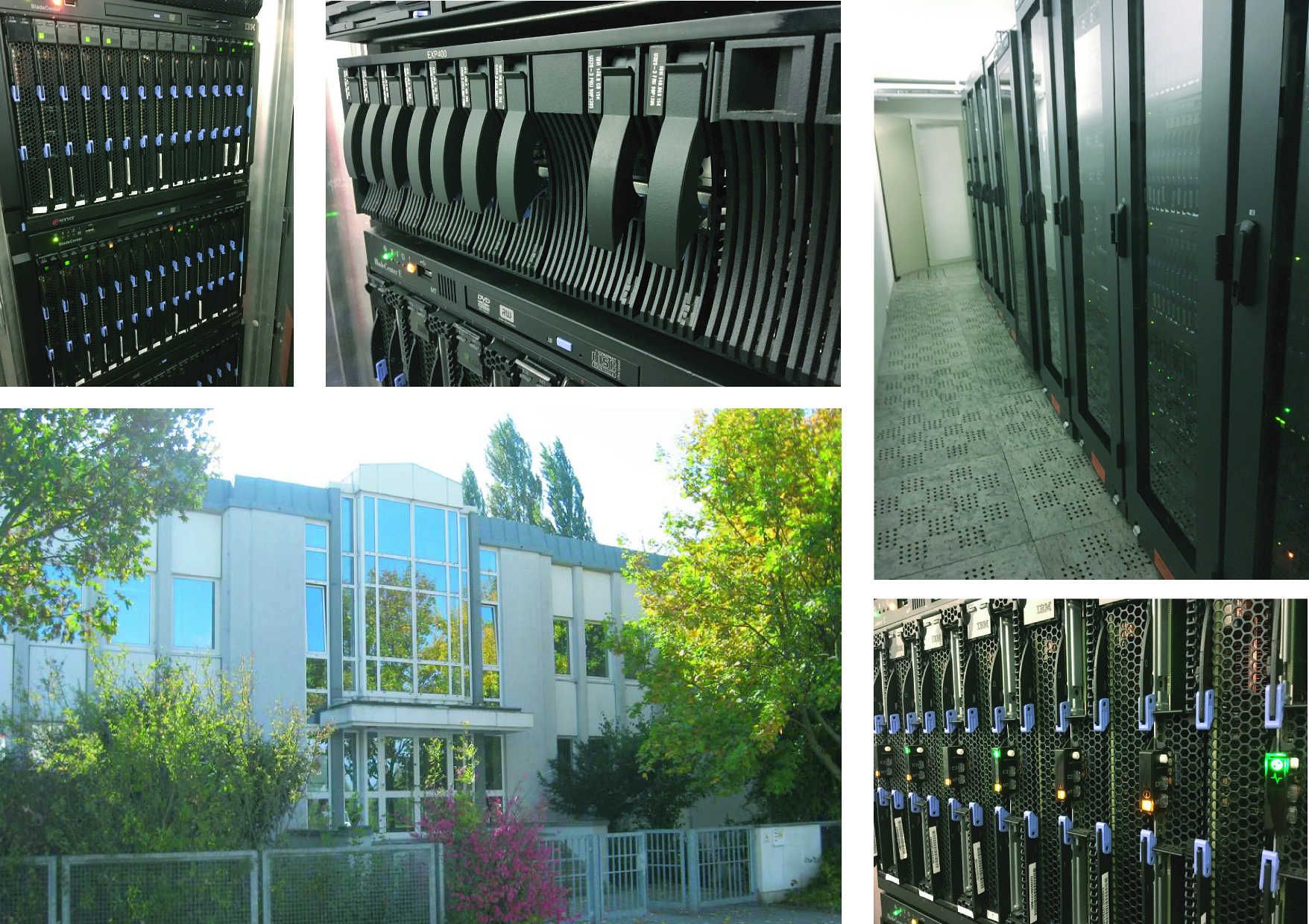 The main building of IT IS is located in the lower Bavarian Altheim near Munich airport and gives on the one hand a lot of room for creative working to 25 employees and on the other hand a lot of room for several servers in the in-house data center. Besides the systems IT IS uses for itself system administrators manage many Websites, Alfresco-, Odoo- and Zimbra-Systems of satisfied customers.

Are you interested in our hosting offers for running your solutions in a safe and performant way? Please contact us to talk about your plans and to put them into action together. Because we walk the talk.
FAQ for hosting at IT IS
What happens to my data while hosting at IT IS?

We attach utmost importance to data security and thus we run our own data center in Germany. Here there are very high data protection regulations and you are the sole owner of your safely stored data.
How safe is hosting at IT IS?
Our data center has a three-stage firewall architecture with two reverse proxy servers which ensure the security of your data.
How do software updates and upgrades work during the hosting?
Most of our computers are operated with a Linux operating system environment. Each Image and server blade gets security updates automatically from a central apt-mirror IT IS runs in-house. Security updates are verified weekly from there and then brought from the hosted server. We do upgrades on our recommendation or at your desire.
Which hardware is used by IT IS and is it failure-resistant?
We run your hosted environment on Dell or IBM blade servers and on servers of the x-series of IBM. Latter of the listed are well known for their comprehensive management functions and their high reliability. The extremely performant but although compact blade servers enable a bundled and networked operation of systems. The blades are put into the blade center and can be replaced within a few seconds if they become inoperative.
What happens if there is a breakdown?
We help you according your support contract which defines approaches, reaction time, access methods and contract addresses.
If you haven't signed a support contract we help you nevertheless as fast as possible.

How do backups and data recovery work?
Regular backups as incremental backups of the live data bases and file storages are and absolute must and are optimally done off-time. Weekly full backups are done on a backup server in the grandfather-father-son-principle.
If you want to we also do restorations and disaster recovery tests. The backup is stored password-protected and spatial separated from the data center on magnetic memory disks in a safe.
We also create, file and send RO backup media with hashes via RFC3161 time stamps.

Which access protection uses IT IS?
We use an an access protection with an electric door lock, which saves additionally information about the entering person, the date and time. There is also an access protection in the locked rack space and via network security.
Facts about the data center of IT IS
Digital door locks with access protocols do not only prevent the unauthorized access to the data center but also to the whole building of IT IS. Visitors are recorded at the entrance with name, date and time. Video cameras on the grounds of IT IS save the outdoor area which is additionally controlled on a daily base, day and night and even on Sundays and legal holidays. All requirements of th IT baseline security according BSI-ISO 27001 are met.
The server racks have a redundant and failure-resistant power supply from the hydroelectric power station of E.ON Bayern which is only 500 meters away and from the nuclear power station Isar II which is only 7 km away. Our own solar power system is part of our green thinking. The last blackout was 8 years ago and took 30 minutes.
The network components are spatioal separated from our server components and locked separately. Thus maintenance work on the router or the leased line does not influence the data center and its security.
Use our Zimbra hosting

Zimbra Hosting in Munich
Zimbra Hosting in Niederbayern
Zimbra Hosting in Oberbayern
Zimbra Hosting in Germany

Für Sie in der Nähe Alfresco Hosting
Alfresco Hosting in Munich
Alfresco Hosting in Niederbayern
Alfresco Hosting in Oberbayern
Alfresco Hosting in Germany

In your area Odoo hosting
Odoo Hosting in Munich
Odoo Hosting in Niederbayern
Odoo Hosting in Oberbayern
Odoo Hosting in Germany